JeonSoft Custom Software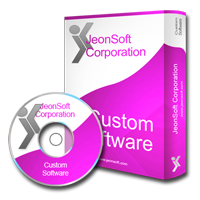 This is the Major Strength of JeonSoft! Experience the power of tailored enterprise solutions with our expertise in custom-made software – designed exclusively for your unique needs. At JeonSoft, we believe in systems that adapt to your business, not the other way around.
Our process begins with a deep dive into your current system and the entire flow of your business. The JeonSoft team conducts a thorough analysis, studying every aspect. We then propose solutions and engage in collaborative brainstorming sessions with your company's key personnel to ensure alignment with your goals and requirements.
The next step involves designing and delivering the best possible software solutions for your business. Our custom-made enterprise solutions are crafted to seamlessly integrate into your operations, enhancing efficiency and ensuring a perfect fit for your specific needs.
Choose JeonSoft for customizable software solutions that revolutionize the way you do business – a partnership dedicated to adapting technology to empower your success.