JeonSoft Custom Software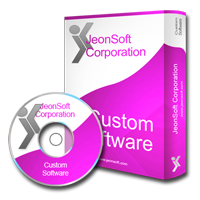 This is the Major Strength of JeonSoft! We specialize in custom-made enterprise software solutions – custom fit for your needs. Let our system adapt to you instead of you adapting to our system.
We study your current system, your whole business flow, and JeonSoft team analyzes it. We then propose solutions and brainstorm them with your company's key personnel. After that, we design and provide the best possible software solutions for your business.
JeonSoft will take care of the maintenance for you so you can concentrate on expanding your business instead of spending lots of time perfecting your business system flow.